I love aircraft. I love airport. I love traveling!
But I don't have vacation leave yet… (I am with this company not for 1 year yet).
So, I decided to go travel just for one night!!!
Itinerary is as below.
11/18
Guam to Osaka (Departure 4:20 am, Arrival 07:10 am)
Osaka to Seoul (Departure 06:10, Arrival 08:10 pm)
11/19
Seoul to Guam (Departure 07:35 pm, Arrival 00:50 am)
Flights are all Korean Air.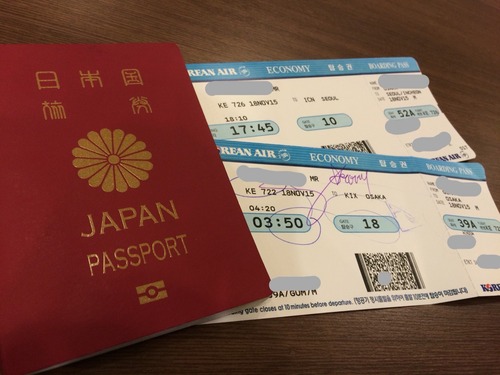 Actually it was first time for me to take Korean Air.
I got surprised that Korean Air has direct flight to Osaka from Guam.
Please see my itinerary again.
It is GUM-KIX-ICN, not GUM-ICN-KIX.
Flight from Guam to Osaka was operated by B777-200.
Seat pitch is wide. And personal monitor is big even at economy class.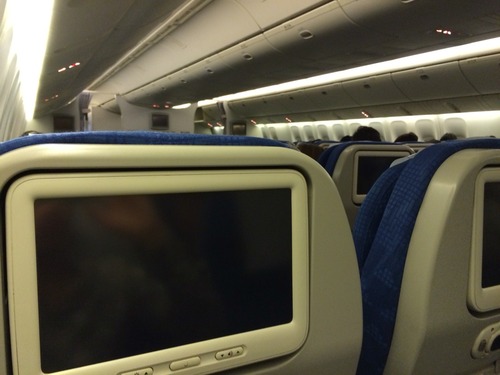 Yeah, seat next to me was vacant!
All crew members are really beautiful girls and handsome guys.
There were one Japanese crew on board, but even Korean crew were good at Japanese.
They are always smiley and provide good customer service!
I didn't know Korean Air provides such a good customer service.
I am your fan now!
I was satisfied with their service thought air ticket was so expensive…
I paid almost USD700 for this round-trip ticket.
From my home town Nagoya to Seoul, it is just USD200 or cheaper sometimes…
But, it is okay!
I REALLY needed to go travel! lol
<To be continued in next blog>