I slept very well at Four points by Sheraton in Seoul.
I overslept and it was already noon when I woke up!!!
Thank you for the hotel offering me late check out at 4pm.
Okay, let's go to Myeongdong before check out.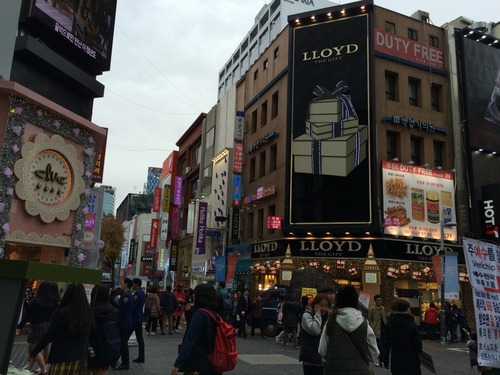 Myeongdong is one of the busiest town in Seoul.
It is famous for cosmetics, shopping and restaurant.
Okay, I am hungry. I want Korean food!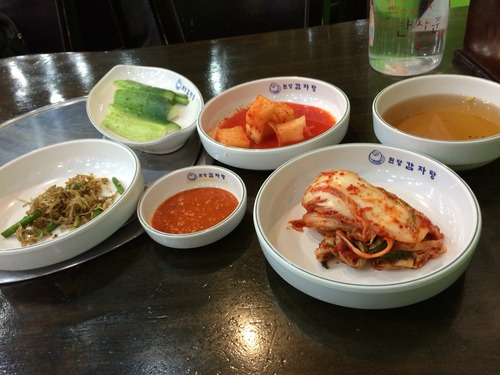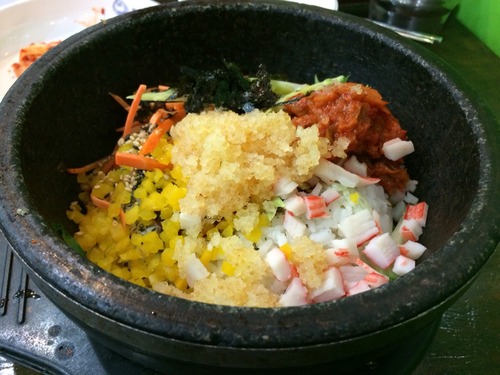 Korean food in hot stone bowl. I like it!
Then, what should I do?
Of course, SHOPPING!
But it is winter in Seoul… I don't need any winter cloths as I live in Guam where winter never comes. lol
Okay, I buy just men's cosmetics.
Most cosmetics shop has men's one.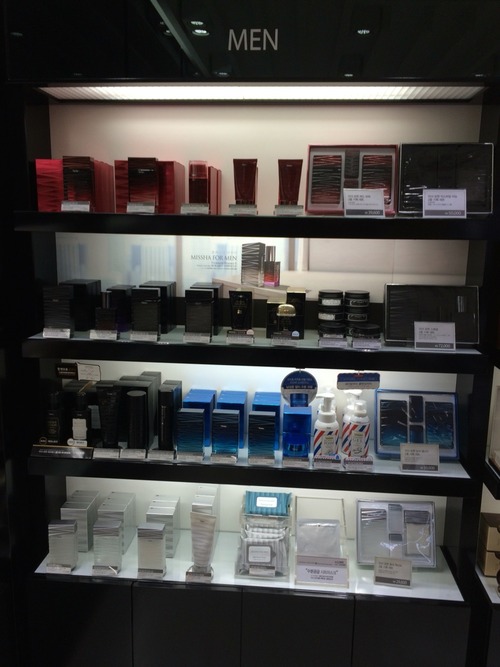 I don't think men's cosmetics is more popular here in Korea than Japan and Guam.
Ah, it is time to go back to Guam.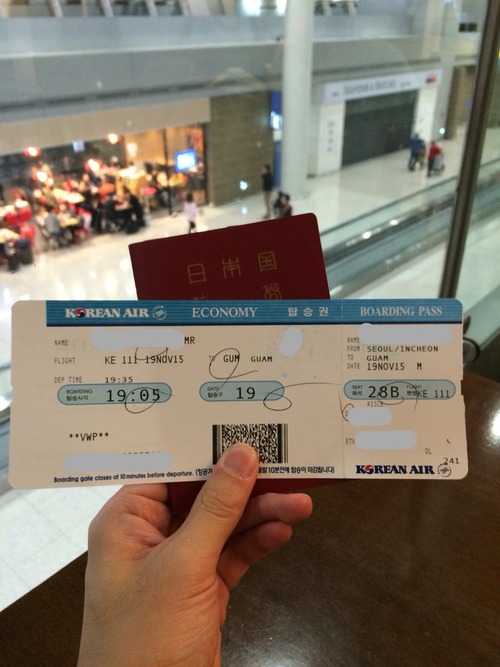 I really enjoyed the trip. Seoul, I promise I will be back!